Morpher is new trading platform launching in May 2020. They are giving 60$ to each person who registers to Morpher and complete KYC. This Morpher airdrop is purely invite based. In order to claim these 60$ you will need an invitation. I am providing you the free invites for Morpher. Not only this they are also working on Morpher referral program. Where you can earn 30$ per referral.
Morpher exchange is going to be one of it's kind. You can trade in 600+ markets including crypto pairs, US stocks, FX rates and more. Morpher is backed by legendary investor Tim Draper and is launching in May 2020. You would get your bonus in terms of Morpher Token and there is no need to deposit/trade in order to claim your preregistration bonus from morpher. You are going to recieve 2000 Morpher tokens worth 60$ on registration and for referrals you would be getting 1000 Morpher tokens worth 30$.
Morpher Free Invites – Claim 60$ Bonus on Morpher
Last Few Days remaining to Claim Signup Bonus. Now Signup Bonus is reduced to 7$
Update : Morpher had postponed the launch of their trading app to May 2020 from 31 March 2020. If you had already registered to platform, the tokens would be credited by New launch date i.e. June 2020. And You would be able to withdraw them by end of June 2020 or Later. 
Those who had not yet registered to Morpher can claim 500 Tokens by registrations through Morpher referral link above.
Read Mopher Launch Update Here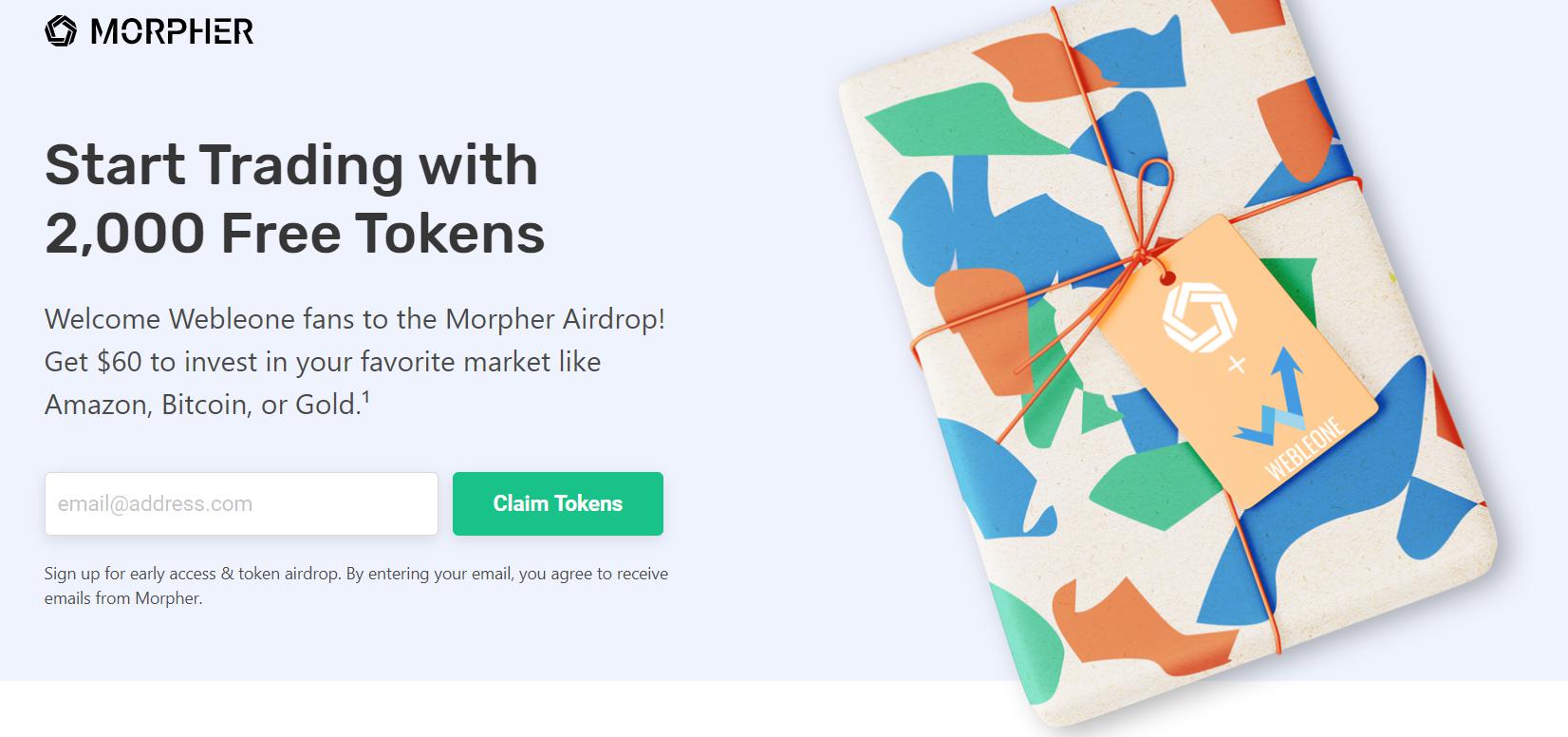 ➡ Free 10$ for Registrations to OKX using OKX Referral link 
Redeem MPH Tokens and Sell on Uniswap
If you had some Morpher tokens now is the time you can sell it for real money. to do so follow these simple steps.
1. login to your Morpher account Click Here
2. Stay with the custom morpher RPC.
3. Now go to your asset section and click on withdraw MPH
4. approve the transaction and within some time you would get your MPH tokens on Ethereum main chain.
5. After this click on collect tokens and have some ETH for transaction fee in your wallet.
6. Now you have MPH tokens on Ethereum main chain and you can trade them at uniswap.
7. Here is the uniswap address of Morpher where you can sell these tokens Click Here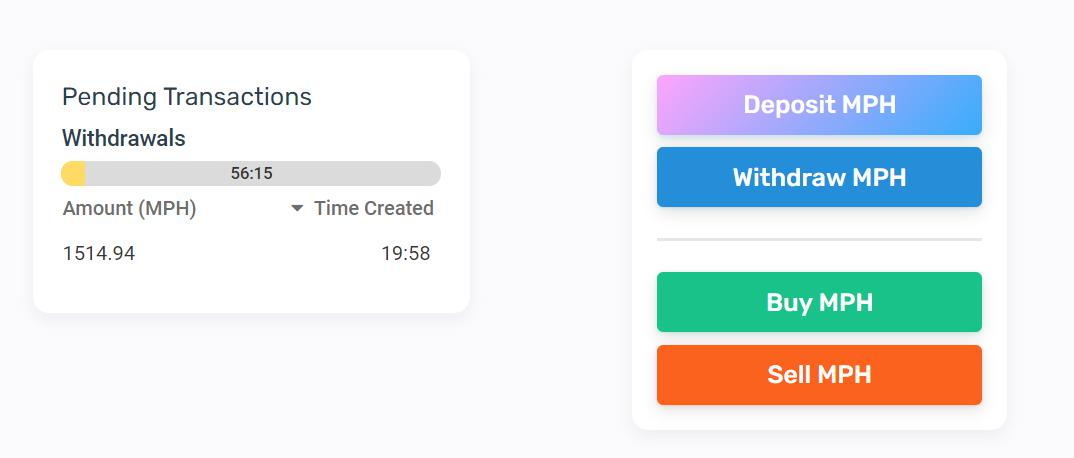 How To Register to Morpher?
1. Click on the free invite Click Here
2. Enter your email and start your KYC.
3. For KYC you would be redirected to Fractal ID.
4. Enter your email there.
5. Get your login link in your email inbox.
6. Click on the link and login to Fractal ID.
7. In next step upload your ID.
8. After which you would be prompt for selfie verification.
9. When You complete the above verification you would be entitle to get 60$ bonus.
10. You can also get your referral link from the verification tab below and share it with your friends and family to earn 30$ for each verified referral.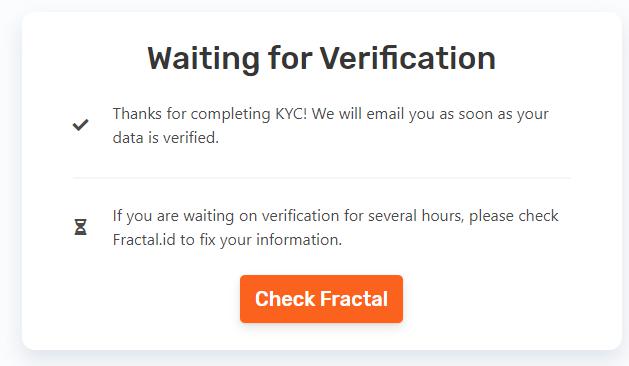 Check your Verification status Click Here
Refer and Earn 30$ under Morpher referral here Click Here
➡ My List for Best Cryptocurrency Exchanges in 2020

Claim Morpher Tokens
1. Click on the invitation email recived
2. Connect your metamask wallet.
3. Choose RPC network and add the URL shown on the screen.
4. Click on Redeem tokens and morpher tokens would be added to your wallet.
5. Wait for a minute or so, and start trading on morpher's Trading Platform.
6. If you are still not invited wait for some days, they are sending invites gradually.
7. You can use these tokens to trade on assets listed on Morpher trading platform.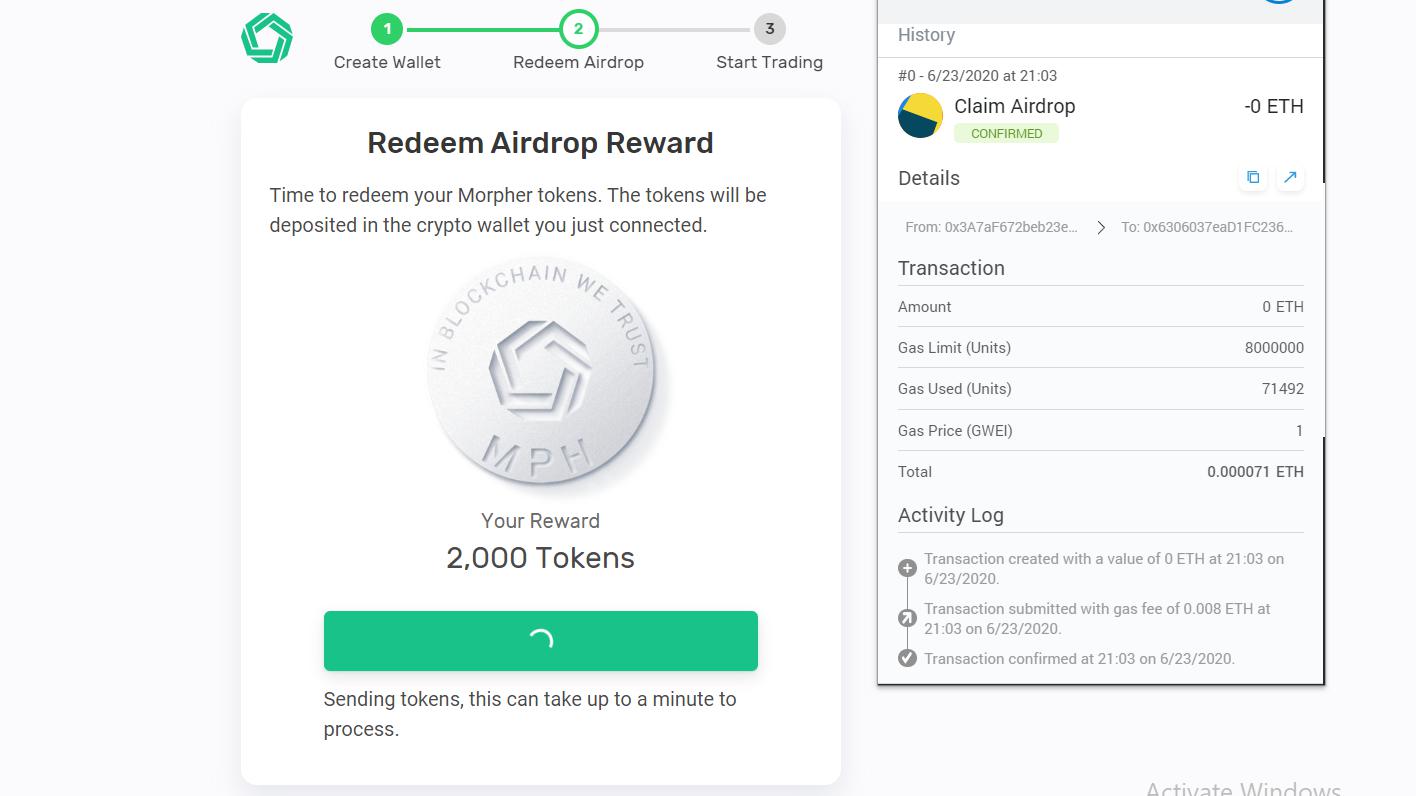 Questions Regarding Morpher Referral Program
My KYC is not verified What should I do?
You should wait. KYC verification for Morpher airdrop is handled by Fractal. Which is a different company. Remember to submit your documents and correct details. It take some time to complete because of heavy load.
What is Morpher Trading Platform?
Morpher trading platform allows you to trade in 600+ markets which includes Crypto-currency pairs, US Stocks, commodities, spot FX rates and more. It's launching on 31 March 2020.
Is Morpher Safe?
Morpher is backed by one of the big investor Tim Draper. You can find them under Draper associates VC portfolio. Morpher is also featured in major publications like Forbes, Entrepreneur, Marketwatch and more. Morpher is registered under Morpher Labs GmbH in Vienna Austria.
What is 60$ Pre-Registration under Morpher Invitation Program?
Morpher is giving 60$ to all users who registers and complete their KYC before 31 March 2020. 60$ would be given in 2000 Morpher tokens on 31 March 2020. It's Pre-registration bonus and you can claim it only via invites. You can find the free invites for Morpher here.
These 60$ would be funded to your morpher account on launch and you can use them to trade or withdraw your rewards at the launch.
Is deposit/trade are necessary to claim 60$?
No there is no need to deposit or trade to claim 60$. It's pre-registration bonus and it would only be available to those who register and complete their KYC before 31 March 2020.
What is Morpher Referral Program?
Under Morpher referral program you can earn 30$ per referral. You can share your invites to friends and family and grab 30$ worth of crypto tokens per invite.

➡ Binance had acquired Indian Based Crypto-currency exchange WazirX
Terms and Conditions
1. Morpher airdrop is not valid for residents of Vietnam, United States of America, Bangladesh and Indonesia.
2. 60$ bonus is only applicable for first 10,000 registrations. After which the reward is gonna half i.e. 30$.
3. Only verified users, who had completed their verification would get invitation bonus and referral bonus.
4. Bonus would only be credited in terms of Morpher tokens (an erc20 based token).