Binance will integrate WazirX P2P platform on 13 February 2020. WazirX is a famous and most trusted cryptocurency exchange in India. One of it's most successful product is WazirX P2P platform. After Binance WazirX integration users would be able to transfer funds between Binance and WazirX instantly. Not only this you can also login using your Binance credentials to WazirX. It would also give boost to crypto adaptation in India. Now it's more convenient to use Crypto-currencies in India.
Being Binance the one of the biggest cryptocurrency exchange. And they had seen India as a emerging Crypto market. This is a big relief to Indian users. before they have to transfer their their funds to WazirX. Then they used to process for USDT-INR conversion via WazirX P2P. Now after Binance P2P integration one can withdraw his funds instantly to WazirX from Binance. From There itself you can use WazirX P2P platform.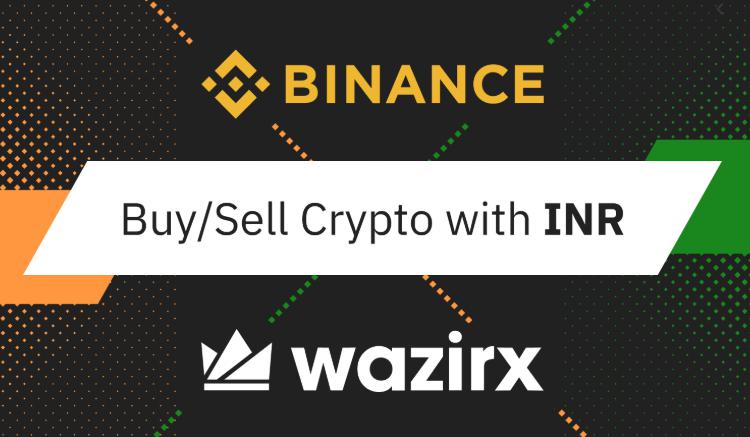 Advantages of Binanace WazirX Integration for Users
Instant fund transfers between Binance and WazirX accounts.
Users will be able to sign into WazirX directly using their existing Binance accounts.
Binance users will also be able to both buy and sell USDT via WazirX's P2P trading platform directly on Binance.
Register to Binance Click Here
You may also like
➡ WazirX referral Program – Buy/Sell BTC with INR
Requirements for WazirX Binance Integration
You only need a Binance account.
If you are already having Binance account. You have nothing to do, If you do not have binance account please Register Here
You can also make benefit of Binance Referral Program.
Use your Binance Credentials to login into WazirX account and also you can access the WazirX P2P from Binance itself.
WazirX users can still login to WazirX using their WazirX credentials.
Top Cryptocurrency Exchanges For India – Buying Bitcoin In India is Legal