Not so far ago cryptocurrencies were just a blurred idea of a decentralized and secure financial system. Now, cryptocurrency is considered one of the best alternative ways to invest money and hedge your assets. Why so?
The most attractive peculiarity of the crypto market is high volatility. The assets' prices change widely over short periods. Because of this, crypto can be more profitable than most other trading investments. To compare, in 2020, BTC returns made over 160%, and trading on the US stock market can make you a return of nearly 15% (on average).
Another important point, with cryptocurrencies, you get full control over your funds. You are not at the mercy of financial institutions to hold or transfer them. Moreover, investing in crypto doesn't require special knowledge and complicated entry steps. You do not need to address any institutions, sign a ton of papers, or visit banks. Most crypto exchange platforms have made it significantly easier to invest in popular crypto assets like Bitcoin, Ethereum, and others. You just need to open an account with your email and password. However, there are a few things to consider before you jump into investing in digital assets.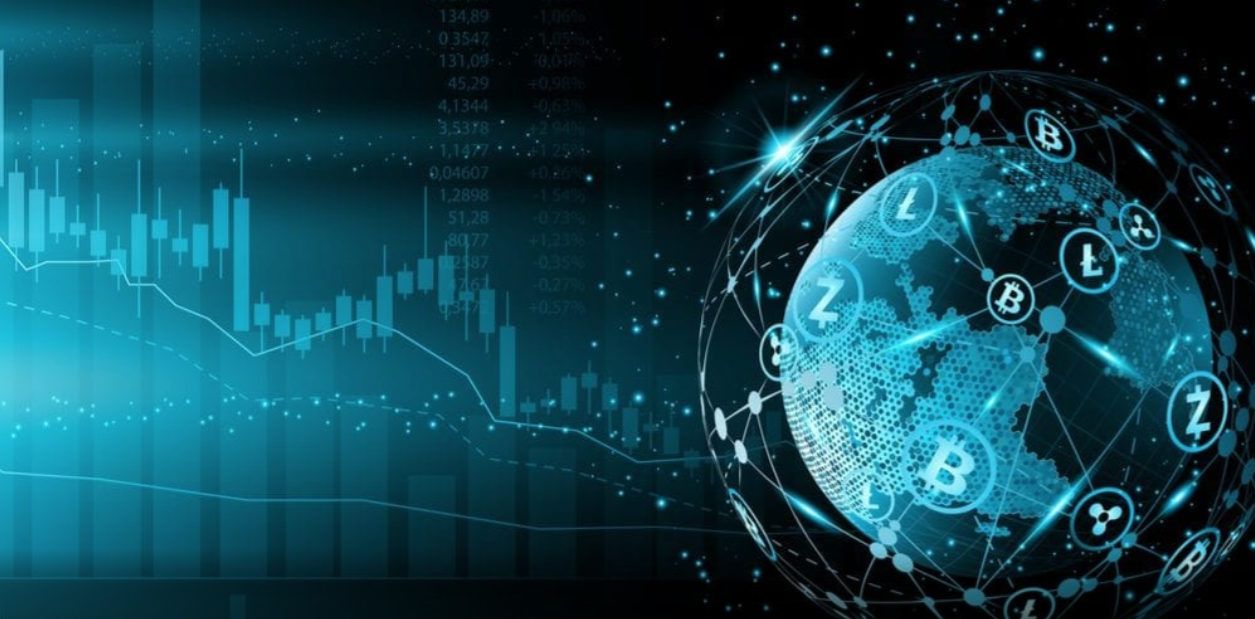 How to Work with Crypto?
Cryptocurrencies are funds that can be transferred between people without involving any other intermediaries. People keep cryptocurrencies in special crypto wallets, protected with private keys, a special cryptographical code. It represents a set of numbers that you should always keep a secret. With your private key, you (or the person who knows it) can confirm withdrawal operations from your crypto wallet. If you need to give someone your wallet address, use a public key. But never disclose a private one.
If you are going to buy crypto and keep it for a long time, better use cold wallets. It can be a flashcard or application on your computer or mobile device. The main idea of cold storage is keeping your funds away from the internet, full of hackers and phishers. That's why it is considered more secure than online storage.
All crypto transactions are running on the blockchain, a decentralized network that is unique for every cryptocurrency. You can't cancel a transaction on a blockchain. So, if you want to transfer crypto from one of your wallets to another, you should be super attentive when entering a recipient address and double-check which currency you transfer.
Which Crypto Assets You Should Invest in?
No doubt, the most famous and the most popular cryptocurrency is Bitcoin. It is the first crypto that saw the world and still, the first by the market capitalization. No wonder most beginners choose this asset when starting their crypto adventure. But, did you know that there are over 7,000 cryptocurrencies currently existing? And you can choose any of them to invest your money. The question is how to make a perfect choice for your financial goals.
Put in the time and effort to study the asset: who the developers' team is, whether the community supports this coin, whether there are many use cases. Instead of reading price predictions and attractive promises, you can determine the factors that affect the market price. Learn how to read charts (price changing, trading volume, capitalization), they can help you make smart investing decisions.
➡  How to use Hedge mode on Binance Futures
Oh, and don't forget about the currency pairs. If you plan to buy crypto or exchange it, you should choose the currency you want to pay and withdraw in. Most crypto exchange platforms offer trading crypto against fiat currencies, like USD, EUR, GBP. So you can just use your bank card to buy crypto and start your investment. However, there are some exchanges that only have crypto-to-crypto pairs. We'll tell more about that in the next section.
➡ List of Best Crypto Exchanges in 2021
Where to Invest crypto?
Nowadays, crypto enthusiasts can choose among a number of platforms where they simply buy crypto by paying with fiat funds. Just like you exchange your money for the foreign one when traveling. You just need to find a place (crypto platform) that better suits your needs.
Beginners preferably choose spot trading platforms where they can buy top cryptocurrencies like Bitcoin, Ethereum, Ripple for fiat money. Someone is interested in investing in comparingly young projects. If you belong to the second camp, you'd better look for the platform that has many supported assets and constantly extend it. For example, at CEX.IO
You can buy NEO, BAT, ATOM, MATIC, and over 50 cryptocurrencies more. Meanwhile, you can also trade BTC, ETH, LTC, XRP, XLM for fiat currencies and exchange them for crypto.
More experienced traders are interested in derivatives and are looking for a platform where they can buy or sell contracts for difference (CFDs), options, and futures. So, decide your goals before searching the Internet for the best crypto exchange.
Things  to Consider for Choosing a  Crypto  Platform
When comparing crypto platforms, take a look at the regulations and exchange security. Here are some tips on how you can do that:
1.Read the Terms of Use attentively. It's important to know the services that the platform provides, how they protect your wallets and data, and what the fees are.
2.Review the licenses and supported countries. If you're going to use your bank card, make sure the platform has permission to work with them. And also check the countries, where it can provide services. Some governments don't allow cryptocurrencies at all, while others require special licenses for that.
➡ WazirX – Binance backed Indian Crypto Exchange
3.Check security measures. Start from the 2-factor authentication, SSL encryption, PCI DSS (for card payments), and verification process (KYC). Yes, verification helps to secure your account and funds!
4.Check the official social channels and reviews. This will help you understand the reputation of the crypto platform.
Finally, remember that any investment has its risks that you should consider. The crypto market is very dynamic and prices can be driven by people's emotions. Besides, there are a lot of crypto scams, starting from fake websites to fraudulent ICO. Study the subject well before you go practice.
Thank You for the Guest Post – Mary Ann Callahan