Want to mine bitcoins or altcoins. Once there was a time when you can mine Bitcoin only with your Laptop or old rusty computer and can earn 1 BTC per day. We all want to get back to that time and mine thousands of Bitcoins and be a millionaire now. But that is not possible, with time passes by difficulty increases and thus make it more difficult to mine bitcoins.
What is bitcoin mining? this is not like the old amazon gold rush. You have to go out of your houses and mine gold in tunnels. That requires physical work and the end product is surely sweet. To mine a cryptocurrency you don't need an axe or spade. Cryptocurrency mining is done via solving complex mathematical problems and by solving you get coins in reward. With the passage of time difficulty increases and thus makes mathematical problem more complex.
How you can really mine Bitcoin or any other cryptocurrency. All you need a computer, however as said above more complex problem requires more powerful hardware. The battle between ASIC miners and GPU miners starts here.
You may also like
➡Use Binance Futures Referral Code – WEBLEONE and get 10% discount on Trading Fees
➡ 10$ Free Bonus on Coinlist + 30 Days of Free Trading
What is ASIC Miner and GPU Miner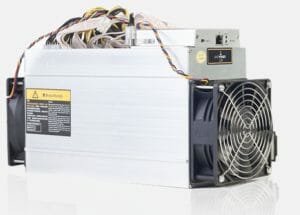 What is an ASIC miner? Application Specific Integrated Circuit is abbreviated as ASIC. An ASIC miner is an integrated circuit which is used for a specific purpose rather than general purpose. Chips in ASIC miners are designed for a certain algorithm. A chip designed for Bitcoin cannot be used for Litecoin mining. You can buy antminers from bitmain's official website Click here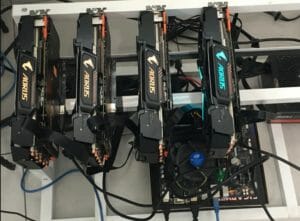 GPU mining is the mining which is done via GPUs i.e. graphic cards in your computers. Here graphic cards are used to solve these complex mathematical problems. Graphic cards can also be used for general purposes like gaming, video editing or more such purposes.
ASIC Miner vs GPU Miner – Which is More Profitable
Initial cost and Profit Calculations
Antminer is lot cheaper than gpu mining. e.g. Antminer S9 is about 3 times cheaper than a 6 GPU rig. You can buy Antminer S9 for 1250 USD whereas a 6 Nvidia 1070 GPU rig will cost around 3000 USD. Whereas profitability on ASIC is more than on GPU rig. On Nicehash Algo Antminer S9 would give 40 USD per day and GPU rig would give around 9 USD profit.
Return on Investment
In longer term we also have to consider the ROI i.e. return on investment and resale value of the equipment. On the basis of the profitability based on Nicehash algo, Antminer S9 or ASIC would give ROI in around 2 months and GPU rig will give in around 10 months which is a huge difference.
Talking about resale value you can sell your GPU rig at half of the purchase price. On the other hand once ASIC is outdated you can no longer sell it. As GPUs can be used for general purpose but ASIC's cannot be used for any other purpose it would become a paperweight. Antminers could only be used for one algorithm whereas you can always choose most profitable algorithm for the GPU's. GPU will support many algorithms but antminers only support one. this is also the one deciding factor you want to go for ASIC or GPU rig.
Temperature and Power Efficiency
Temperature for ASIC miners is quite higher than GPUs. and they are also produce more noise. For a antminer you need more efficient cooling device because of more temperature. and the one factor you must consider is the energy efficiency electricity prices varies from country to country and region to region. Always deduct your electricity bill from the profit so can you know the actual profit/loss from the mining. You can always find a low temperature and more power efficient algorithm with the GPU rig. I currently use a 1080 ti rig and mine zcoin which is based on lyraV2 algorithm and is currently most power efficient and low temperature. i get around 47 degree Celsius and around 245 watts. I will be posting most rewarding coin for mining under mining category.
➡ 10% Discount on Trading Fees at Bitmex – Register with Referral Link
Conclusion
We had discussed all the criteria which would help you to decide the best mining equipment suites you. As GPU rig is more power efficient and cool but ASIC's are more profit and less price. ASIC's could only be use for one algorithm and you can switch many algo's on GPU rig. You can choose one of them based on electricity rates on your area as Antminer consumes around 1300 watt but give profitability of 40 USD a day (BCH mining). Whereas 6 1080 ti GPU rig would consumes around 1800 watts and give same profit.
Their Initial cost had a huge difference. Antminer S9 would carries a initial cost of 1250 USD and 6 GPU rig would cost around 4800 USD I had not included charges of motherboard, RAM. processor etc. you can always find the best one which costs less. I would be giving you the most cost effective GPU rig in my next post. and also bring some deals which would help you to get the best price.
Right now crypto market is hot and mining is sure profitable but you should always invest more wisely. hope this post helps you to get what suits you best whether it is a ASIC miner or a GPU miner.