If you are a good trader, you must register for Bybit WSOT competition. This  trading competition would be held in the month of August 2020. Prizes are huge and this event is must join for those who want to earn huge rewards. Bybit is one of  the best exchanges and If  you are still not registered to this awesome trading platform, then what are you waiting for!!!
Bybit World series of Trading is going to be huge. You can see some of the good traders participating in this event. You can either join their teams or participate solo.
Prize pool for this competition is huge. For team registrations prize pool is around 200 Bitcoins 😯 and for solo participants it's around 300,000 USD. Preregistration for bybit WSOT is live now. You can claim up to 9400$ by completing  some extra tasks.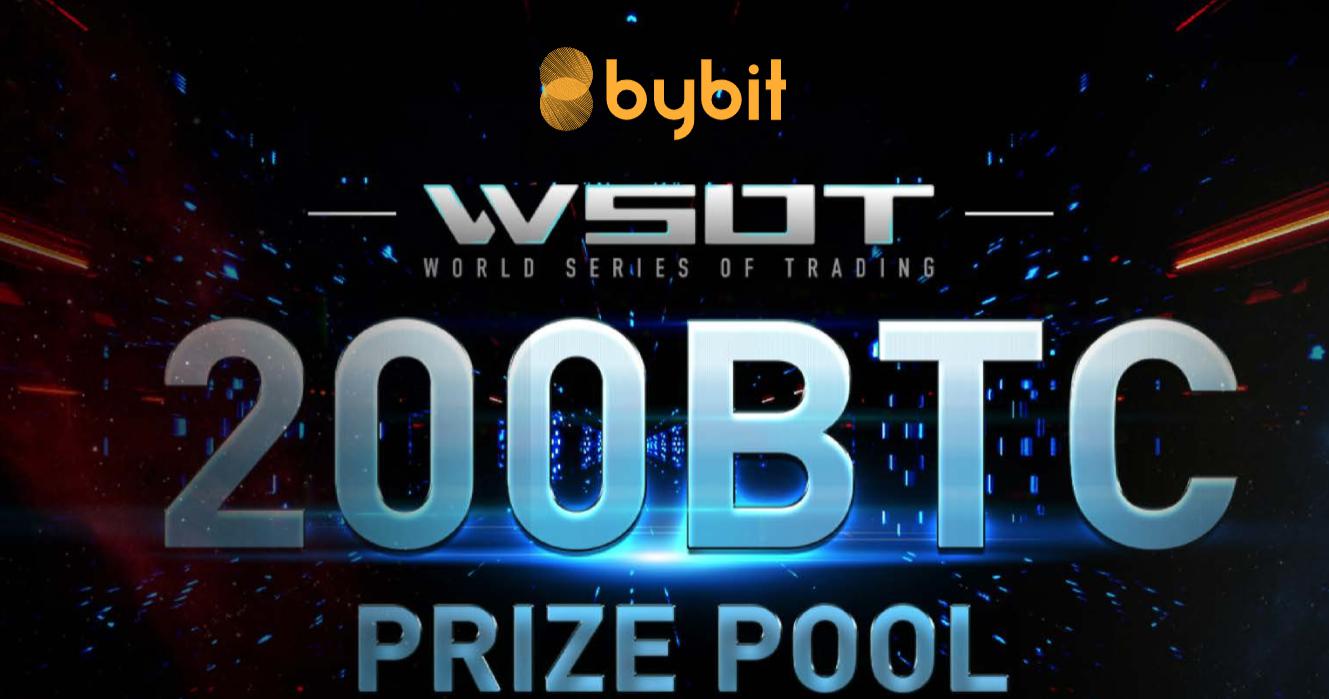 How to Register for Bybit WSOT
1. Login to your bybit account Click Here
2. If you are not registered you can signup and earn extra 90$ trading bonus via registrations through above link.
3. For registrations to bybit you only need your email and you are good to go.
4. If you want to how you can claim those 90$ bonus in  your account you must read this post
➡ How to Claim 90$ Bonus on bybit 
5. After your registration go to WSOT page Click Here
6. Click on Preregistration to register to Bybit WSOT.

Minimum Registration Requirements for Teams and Individuals
To register for team competition you need minimum 0.1 BTC. And for Individual competition the minimum fund requirement is 300 USD. Anyhow you can deposit more equity in middle of the competition. Ranks would be decided on the basis of ROI so, If you are trading with minimum balance only then also you are having a good chance of winning this competition.

Become a Team Captain in Bybit WSOT
You can also register your team for WSOT. and Team leaders are  getting some advantages in this competition. To register as an team leader complete this registration form and you can invite other members to join your team.
Team Captain Registration Link – Click Here
Filling this form doesn't guarantee you as an team leader. You would get  an intimation from bybit if you are chosen as a team leader for  this competition.
Rewards for Team Leaders
20% of Prize Pool if team is placed within top 10 teams
Guaranteed 20% Trading Fee Discount for Captains
Your brand exposure to 100,000+ traders
Increase Commissions from higher volume
➡ Free 72 USD Trading bonus from Phemex
What are Other Prizes in Bybit WSOT
Team Members would share prizes  from  Prize pool of 200 BTC.
If you join team in first 48 hours then you would be entitled to extra 50 USD bonus from bybit.
Daily check in rewards and other mission rewards up to 9500 USD

Team Rewards of 200 BTC
Troop captain shall receive 20% of the prize, 20% to be shared by teammates ranked in the top 10, and the remaining 60% will be distributed equally within the entire team.
Team's P&L = Total P&L of Top 10 Members / 10
Teammate's P&L = [ Final Equity – (Initial Equity + Deposits During Competition)] / (Initial Equity + Deposits During Competition)
Individual Rewards of  300,000 USD
Rewards would be distributed on the basis of individual profit and  Pnl %, these would be calculated as
– Individual Profit = Final Equity – (Initial Equity + Deposits During Competition)
– Individual PnL = [Final Equity – (Initial Equity + Deposits During Competition)] / (Initial Equity + Deposits During Competition)
Top 10 people in Individual profit and Individual PnL would  receive extra rewards. You can follow prize chart for both Team Rewards and Individual Rewards.