In this post I am giving you some overview on the crypto wallets. This can help you to find best crypto currency wallet in  2021 which suits your needs. As we know with the rise of popularity of  cryptocurrencies in 2021, there is also the need of safest crypto wallet. Where you can keep your money safe and convenient. I had listed some wallets which could be useful for both beginners and experienced users.
There are many different types of cryptocurrency wallets, each with its own benefits and drawbacks. And in this article, we will discuss each of these categories, while also giving our recommendations with regards to the best option. Therefore, before you purchase Bitcoin, make sure to carefully read through this article and choose the wallet that best suits your needs. Let's delve in.
What is a Crypto Wallet?
Storing your cryptocurrencies safely is one of the most important lessons you can have when you first come across the crypto industry. Unlike the stock markets or precious metals, there are no third parties that take care of your funds, and you will need to store your money on what is more commonly known as a cryptocurrency wallet.
How to Store Crypto-Assets Securely in 2023: Wallet Overview

Different Types of Wallets to Store your Crypto-Assets
Cryptocurrency wallets can be mainly divided into two  parts  which  are Hot  and Cold wallets. Hot wallets are those which are saved over the internet and you can access whenever you want. Cold wallets on the other  hand  are not saved on the internet rather they are saved on a hardware or a paper, they are less convenient but are safer to use. These wallets can be further categorized into these five wallets.
Online wallets – Many points of access, convenient and simple
Mobile wallets – Convenient, with non-custodial options, also more coin options
Desktop wallets – Single point of entry, very secure, but not as efficient
Hardware wallets – Best option in the market, highest security, can be expensive
Paper wallets – Cold storage, non-custodial, but somewhat outdated method
Let's take a look at the basics of each option, as well as the pros and cons you might want to keep in mind:
Online Wallets
Online wallets are websites in which you can log in and access your funds. They are the least safe but most convenient option, as your funds remain on the web but you can access them through any device. They are best for beginners and people who choose to store small amounts of cryptocurrency.
| | |
| --- | --- |
| Pros | minimal interface, great for beginners, multiple access points, non-technical |
| Cons | Funds are stored online, easy to hack, custodial (meaning that you are not the only person with a copy of your private keys). |
| Recommended wallet option(s) | Exchange-based wallets from reliable trading platforms, like OKX, Kucoin, Bitmax, Bitmart etc. |
➡ Best Crypto Exchanges in 2023
Mobile Wallets
Mobile wallets are probably the best option for those who are store small to mid-range amounts of money. They used to be similar to their online counterparts, but have recently evolved to have a larger selection of coins, and many other benefits.
| | |
| --- | --- |
| Pros | convenient, easy to use, access with pin code, non-custodial, multiple coin options |
| Cons | Online storage, risky if your device gets lost or stolen, limited additional security layers |
| Recommended wallet option(s) | Trust wallet, Electrum, Valora, Bread |

Desktop Wallets
Desktop wallets offer more security than the two prior options but are less convenient. Users need to download and set up the wallet on a single device which will be the only access point to check your funds. From that point onwards, you can log in to check the price of Bitcoin , and transfer funds to other wallets.
| | |
| --- | --- |
| Pros | Single point of access offers better security, Many more coin options, non-custodial |
| Cons | Damage to your device can be a risk for your funds, not as convenient as other options |
| Recommended wallet option(s) | Exodus, Jaxx |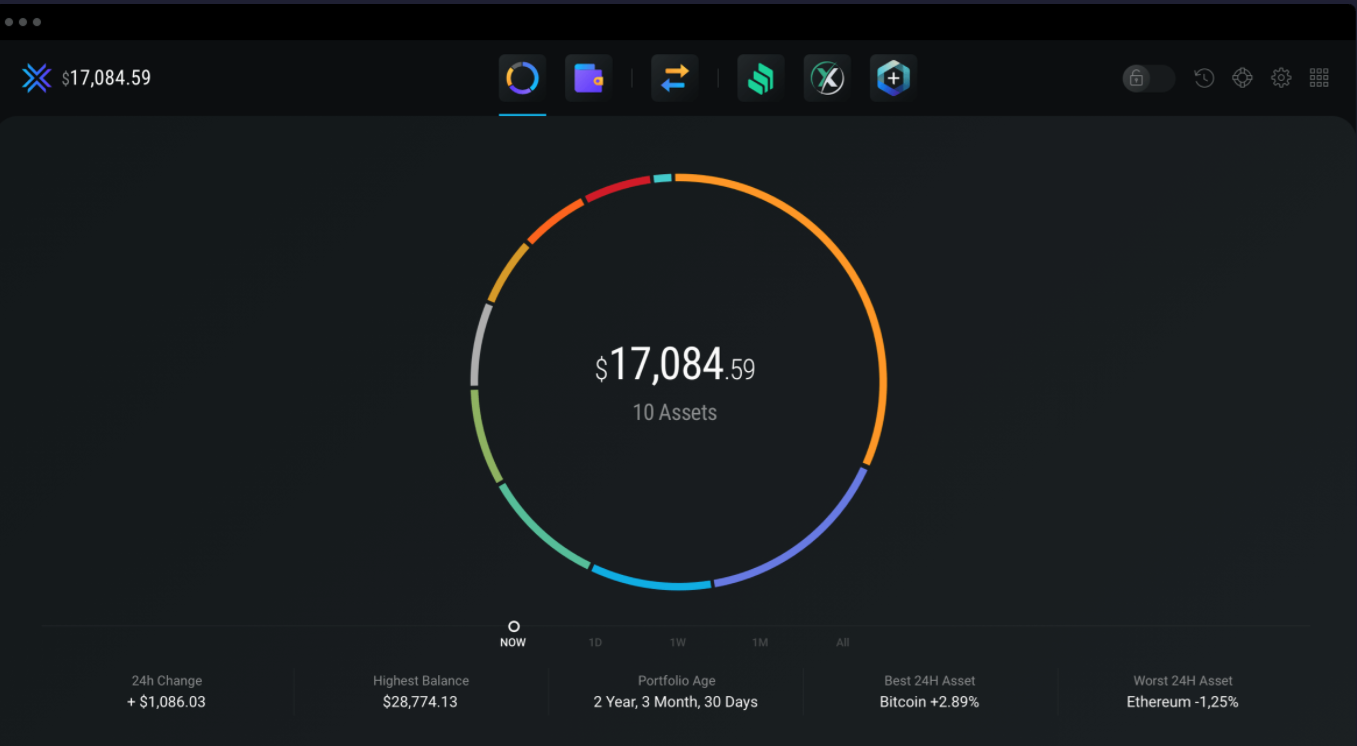 Hardware Wallets
Hardware wallets are the safest and most powerful option in the market. The USB-like physical devices can store up to 2000 cryptocurrencies while offering many additional layers of security that qualify them as hackerproof. Users need to manually authorize each transaction, and funds are stored offline.
| | |
| --- | --- |
| Pros | safest option available, many coin options, cold storage, non-custodial, physical device |
| Cons | High initial Costs between $70-$200 whereas other options are almost free to use and beginners may find it difficult to use. |
| Recommended wallet option(s) | TrezorOne, SafePal |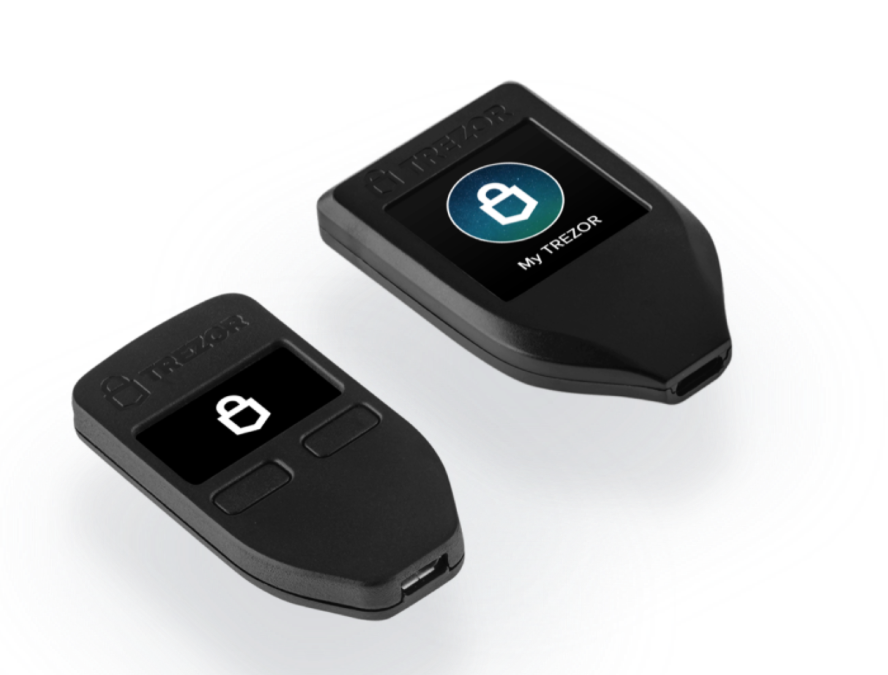 Paper Wallets
Paper wallets were the very first wallets to be introduced in the market. They are essentially a copy of your keys on a piece of paper, generated through a computer that is offline. There is one drawback that most people dislike about this one – whenever you want to transfer funds, you have to send the complete contents of your wallet. Partial transfers are not necessary.
| | |
| --- | --- |
| Pros | Non-custodial, cold storage, easy to set up. |
| Cons | Single coin storage, some users  may find it  difficult to use. |
| Recommended wallet option(s) | Most of the blockchains are having their own paper wallets. You can check official website for the project to find one. |
Some Tips to Add an  Extra Layer of Security
After choosing the wallet that best suits your needs, you will most likely store some funds in it. At this point, it is important to ensure that you have taken all the necessary precautions to ensure that your money remains safe. And here is how you do it:
Activate 2FA – 2-factor authentication ensures that no third parties can access your wallet without your mobile device. It thus adds an extra layer of security. You can choose this  option for your exchange wallets like in Bitmart, Binance, Bitmax etc,
Use More than One Wallet to Store Crypto Assets – Most wallets will allow you to generate multiple wallets to store your funds.
Use Cold and Hot wallets  – I will recommend you to use both wallet options  i.e. hot wallet and cold wallet options. The fund you want to hold you can choose to keep that in cold wallet like hardware wallets. and the fund you are using for trading you can keep that in Hot wallets  which are easily accessible to you like  exchange wallets.
Don't keep large funds in Single wallet – Make sure you do so, as holding large amounts in a single wallet can be both dangerous and risky (you become a target). However this doesn't  apply to Exchange wallets and Hardware wallets.
Thank You for the Guest Post – Abby Bootman