RBI had imposed Ban actively from July 6, 2018. How to convert Bitcoin, Ethereum,Ripple and other cryptocurrencies to India Rupees in this ban. You can find with this post. How to register with WazirX? and how to withdraw your Crypto assets into INR. If your money is stuck in Uncoin, Zebpay, BuyUcoin or with any other exchange this post would be useful to you. This post is made for Indian users who want to withdraw their money from cryptocurrencies.
WazirX comes with WazirX P2P where one can sell directly his/her crypto assets to other users. Here the transactions are done P2P means peer to peer. That means there is no involvement of exchange bank account thus it doesn't violate RBI law. WazirX had also added USDT market recently. Which had low volatailty and woulkd help you to withdraw your balance more easily.
Convert Bitcoin to Indian Rupees in July 2018 Post RBI Crypto Ban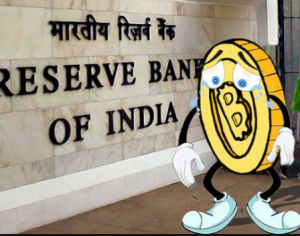 RBI Cryptocurrency Ban July 2018
RBI had banned all bank transactions related to crypto as per April 6 circular. Ban had taken effect from July 6, 2018.According to which Indian Banks would not be allowed to do businesses with the crypto exchanges like Unocoin, Zebpay or BuyUcoin. Exchanges cannot honour the Buy/sell of cryptocurrencies in INR. They are unable to withdraw or deposit any INR balances to their platform. Apart from this they can honour crypto to crypto transactions. Unocoin, Koinex and Zebpay also supports many  cryptocurrencies like Ncash, Ethereum, Litecoin, Bitcoin Cash, Ripple, Aeternity, Zilliqa and more.

➡ Bitcoin in India Budget 2018
How to Convert Cryptocurrency to Indian Rupees?
After July 6, 2018 RBI had choked all the banking transactions to crypto exchanges. That  means now crypto exchanges are unable to deposit and withdraw in INR. If you had not withdrawn your money on or before July 5, 2018 don't worry here is the solution to the RBI cryptocurrency ban. WazirX a leading exchange in India comes with a way by which you can convert your cryptocurrency into fiat i.e. Indian Rupees. What WazirX is coming with is P2P transactions that means all traders and buyers can trade their cryptocurrency with each other directly. They accepts deposits via UPI and Bank transfers.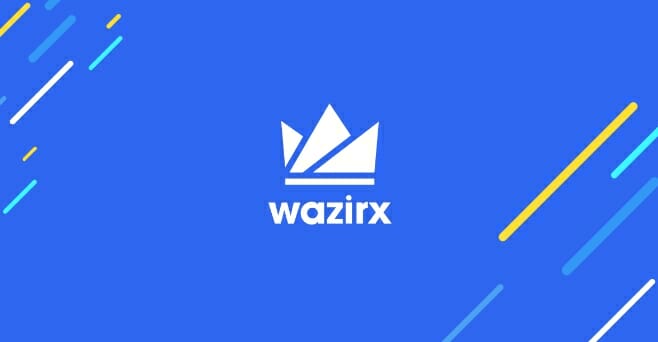 Register to WazirX
➡ WazirX Referral Program – Buy and Sell Crypto with INR and Deposit and Withdraw Money Directly into Bank Account
How to Join WazirX For Crypto to INR Trading?
1. Go to this Link. Click here
2. Enter email address and your desired password, and go to next step.
3. A confirmation would be recived to your email address.
4. Click on the link and enter your personal details i.e. name, Date of Birth, Pan card details and Aadhar card details.
5. Upload the copy of Pan Card and back and front side of your Aadhar and Submit your application.
6. It would take 1 business day to your account to be confirmed.
7. You would also get 100 WRX tokens for free as the part of free bonus from WazirX. Remember these coins would only deposited if you had registered using the above link.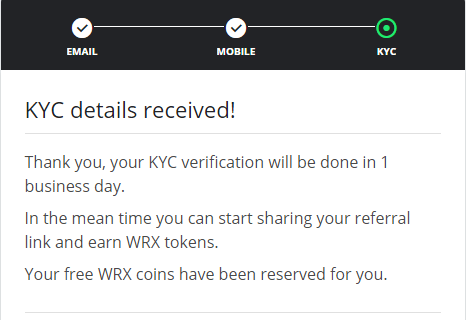 You may also like
How to Withdraw INR Balance to Your Bank Account with WazirX P2P?
WazirX P2P Withdrawal Procedure
1. Login to your WazirX account Click here
2. Sell your BTC in USDT.
3. Go to USDT/INR market in Wazir P2P Click here
4. USDT is backed by fiat (USD) so it's high liquidity and low volatility.
5. Once your order get executed in P2P you would receive INR balance in your Bank account.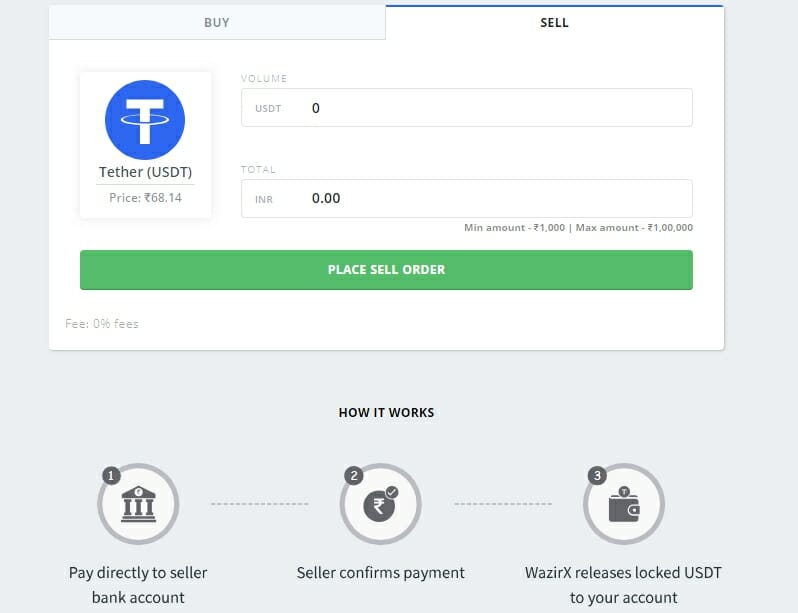 WazirX Standard Withdrawal Procedure
1. Login to your WazirX account Click here
2. Go to Funds,
3. Go to INR and click on withdraw.
4. Enter your Bank details and go to next step.
5. Enter the amount and Click on Withdraw.
6. Withdrawal would be sent to your account within 24-48 hours.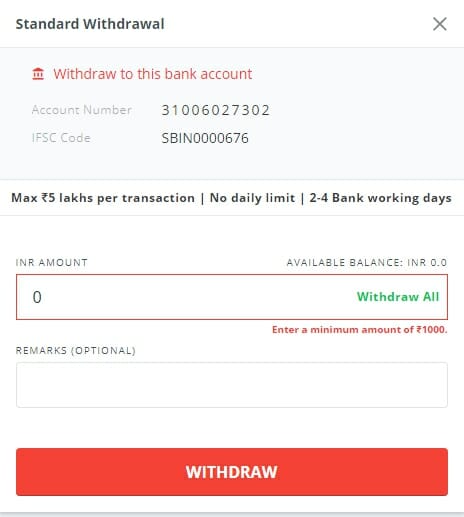 Conclusion
The next hearing  cryptocurrency petition against this ban is set for July 20, 2018. It is the decision of the Indian Supreme Court which would regulate the crypto assets in India. Crypto is an asset as per the speech of Mr. Arun Jaitley (Finance Minister of India) in Indian Budget 2018. WazirX had been came up with P2P transaction where buyers and sellers can trade in cryptocurrency and INR.
5,000 Indian software developers currently have the skill sets to work on cryptocurrency and block-chain projects. There are 10,000 more developers in India can be easily trained and additional 30,000 developers require extensive training.
Related searches
withdraw INR from Unocoin, Zebpay, Koinex, Crypto to fiat, RBI crypto Ban, Supreme court July 2018 decision for Bitcoin, How to convert BTC in INR, working btc withdrawal in India. WazirX peer to peer
You may also like
➡ Binance Referral Program – 20% Trading Fees Discount
➡ Bitmex Referral Program – 10% Discount on Trading Fees for First Six Months of Registration