Kucoin Futures is an amazing trading platform by kucoin. Now you can trade BTC, BCH, ETH and BSV with up to 100x leverage on Kucoin. Not only this you can also claim up to 100$ Bonus on your registrations and claim various rewards under Kucoin Futures Referral program.
If you are trading Bitcoin or any other cryptocurrencies. You must have known about Kucoin exchange. They are one of the best trading platform in crypto space. With Kucoin Futures (earlier known as  KuMEX) they are introducing a leverage trading platform, where you can  trade with up to 100x Leverage. Unlike other leverage platforms like binance futures and bybit, bitmex, kucoin is adding an interesting feature to their trading platform.
You can use either of BTC or USD as a collateral for your futures trade. You can also post some hidden orders on Kucoin futures, If you are tired of bots this is a good option to avoid bots.
Futures Trading is risky, If you are a beginner I would suggest you to try first with the Free trial fund from kucoin futures. Risks are also increased with leverage trading. I would suggest to learn risk management before you open trade on any futures platform.
Kucoin Futures – Now Trade Futures on Kucoin, Register Today With up to 100$ Free Bonus
Kucoin Futures Referral code – E3IHMp Click Here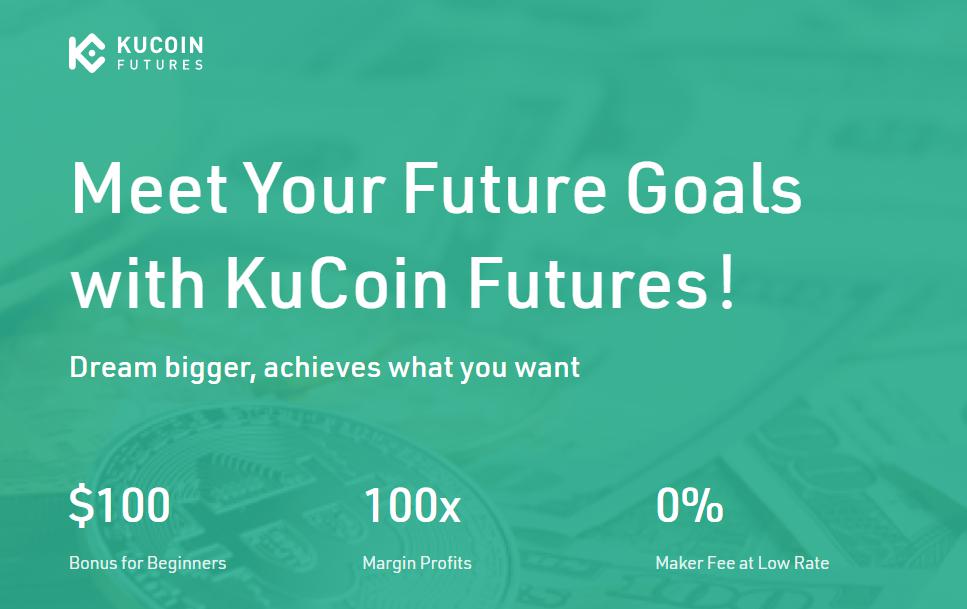 Claim up to 5000 USD  Worth of Bonus This New Year  2021
This new year 2021 Kucoin is giving you an amazing chance to claim airdrops  of  worth 5000 USD. Not only you can earn  lots of bonuses  and reward through Kucoin New Year offer.  You would also be able  to make most of your  profits from trades too. Kucoin Futures offers  you up to 100x of leverage which you can use for your trades and multiply your profits.
How to Claim Kucoin New Year 2021 Bonus
1. Visit registration page Click Here
2. Register to Kucoin if you are  a   new user or  login to your existing  account.
3. After you  logged into your  account,  copy your account id.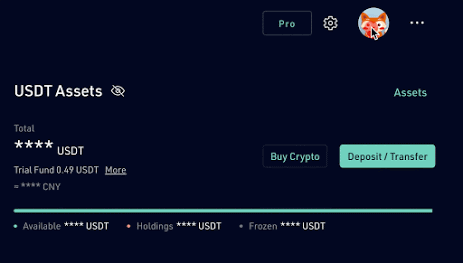 4. Enter  your  account ID in this form to participate in the airdrop Click Here
5. Now complete tasks below  to claim your   airdrop.
Kucoin Airdrop Tasks
Bonus 1 : Complete Tasks and Get  Airdrops
1  Airdrop =  2 USDT of trial fund + 3 USDT of deduction coupons. Each user can claim up to 5 airdrops.
Task
Reward
Make your First Trade on Kucoin  Futures
1 Airdrop
Hold  at least 1000 KCS  in January 2021
1 Airdrop
Every  5000 USD trading volume on Kucoin Futures
1 Airdrop

(Max. 5  Airdrops can be claimed)
Bonus2  : Users having  trade  volume   more than 1000  USD can also  get share in 30,000 USD Airdrop, Which is withdrawable.
Bonus3:  Be in the top  50 traders   (according to  trading  volume)  and win up to  5000 USD.
How to Join Kucoin Futures
1. Visit registration page Click Here
💡 If you want to use email for registration use this link instead Click Here
2. Enter your mobile number.
3. Check verification code recived in your message.
4. Choose password and your account is now ready for trading.
5. You can choose to verify your identity under profile section and get higher daily deposit/withdrawal limits.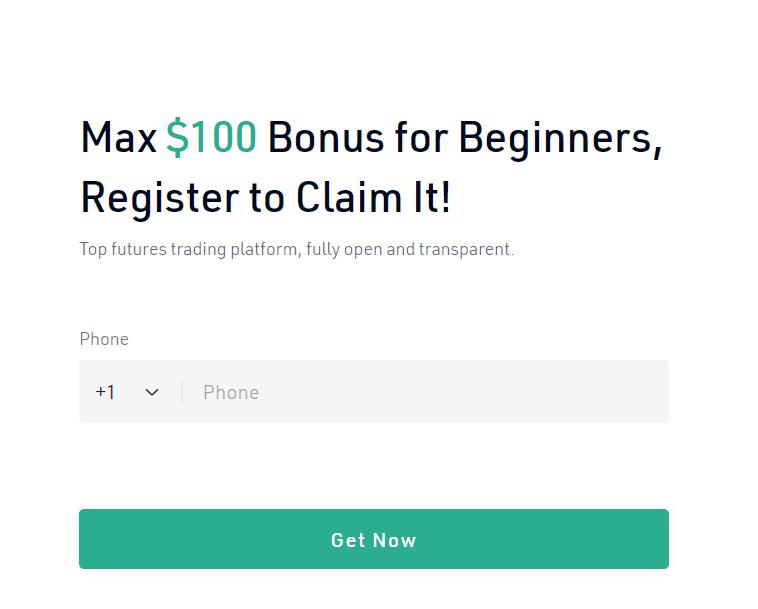 Kucoin Futures Quick Guide
Here I am adding some terms which are used in Kucoin Futures trading.
| | |
| --- | --- |
| Term | Explanation |
| Perpetual Contract | Perpetual Contract is having No expiry. |
| Leverage | Leverages is an investment strategy of using borrowing money. Leverages are used to amplify your returns. |
| Liquidation Price | Price at which your position is executed at market price. Leverage and margins are the deciding factor in calculating the liquidation price. Always be cautious of this Price. |
| Market Order | Order executed at market price. Market orders are executed immediately. |
| Limit Order | Order executed at a specified price decided by the traders. |
| Stop Limit | Trigger price to limit your losses. Use stop limits to your positions. Stop limits can also be used with buy and sell orders. |
| Auto Deposit Margin | You can set this option to your positions to add margin automatically. |
| Add Margin | Allocate margin to you position to avoid liquidation. |
| Buy/Long | Execute a Buy Order |
| Sell/Short | Execute a Sell Order |
| Unrealized PnL | Current profit and loss from all open positions. |
| Take Profit and Stop Loss | You can use this tab to close your position. You can add Take profit and stop loss to your position. |
| Order History | Check your previous orders here |
Things I Like About Kucoin Futures
Choice to use Bitcoin or USDT as collateral
Kucoin is working harder to complete with other derivatives platforms. I won't say ,  Binance Futures or Bitmex are not one of the best derivative exchange in the market. But what I liked about Kucoin Futures is you are having choice to choose between USDT or BTC as collateral. If you are trading on bybit, or Binanace futures you can only use USDT as collateral and with Bitmex it's BTC. With Kucoin Futures you are having the option to choose either one of them as collateral for your futures trade.
High Liquidity
They also have good liquidity. So, for your trades you won't find much difference from the market and this is the one thing I never compromises with. Because when I am trading with leverage, with the increased leverage the risk also increases. 0.5% of difference can make 10% with 20x leverage. Which brings bad trades. My pick of best exchanges does have liquidity as one of the deciding factor.
Customer Support
Customer support on Kucoin is good. They respond to your issues whether it's missing deposit or any other error with trading platform very quickly. If you get any issues you don't have to wait for longer periods.
Trading Pair and Faster Trading System
Bybit is known for it's trading system. Similarly I found trading system on kucoin futures no less. Trading on Kucoin futures is easy. Currently Kucoin Futures is having these trading pairs.
BTC Perpetual, BTC Quarterly 0925, BTC Quarterly 1225, ETH Perpetual, BCH Perpetual, BSV Perpetual
we can expect more trading pairs on kucoin futures trading platform in near future.
💡 perpetual futures having no expiry for Quaternary futures settles each quarter. Read more about leverage trading here
How to Join Kucoin Futures
1. Visit registration page Click Here
💡 If you want to use email for registration use this link instead Click Here
2. Enter your mobile number.
3. Check verification code recived in your message.
4. Choose password and your account is now ready for trading.
5. You can choose to verify your identity under profile section and get higher daily deposit/withdrawal limits.
Claim Rewards at Kucoin Futures
Kucoin Futures Referral Program – Earn 100$ Bonus
If these reasons are not enough. You can also earn referral rewards when you register to kucoin futures using a referral link. Claim up to 100$ trading bonus on your registration. Not only this refer you friends and family to this amazing trading platform and earn more rewards.
Trial Fund for New Users
You can also opt  for trial fund on Kucoin futures, before trading on real money. This would get you some gist of futures trading and even if you are beginner to future trading. You can learn about orders and basic functions of trading system. You can also turn trial fund to real money if you a certain profit limit. Trial fund is only available for the first 30 days within the registration.
Register on Kucoin Futures.
To claim Trial fund contact Kucoin futures on Telegram Click Here
They would approve your trial fund.
Trading Competition – Win Prizes
Kucoin Futures is also introducing a trading competition. So, we can win some great prizes with trading too.
Trade for 3000$ trading volume above on Kucoin Futures and Grab a share of 2000$.
Activity Duration – 26 July 2020 -31 July 2020
Register to kucoin futures Click Here
Register for this activity  Click Here
Enter your kucoin futures registered email and participate in this activity.
Trade future products, If your trading volume is more than 3000$ you are eligible to split this reward of 2000$.
Terms and Conditions
1. Kucoin reserves the right to amend any rules pertaining to their promotions without prior notice.
2. Duplicate accounts wouldn't be allowed for referrals.