Hedging is an investment strategy by which you can secure your profits without closing your  profits. Recently Binance had introduced hedge mode to the users. By using hedge mode now users can secure their profits. And now you can also grab profits in bear market by opening short positions. Not only Binance Futures, Hedging can also be used on bybit, bitmex and too. Hedging could be perfect risk management tool. Either you are experienced trader or a Newbie, Both would find this tool useful in their trades.
Register Using Binance Futures Referral

WEBLEONE

Code to Claim 10% Off on Trading Fees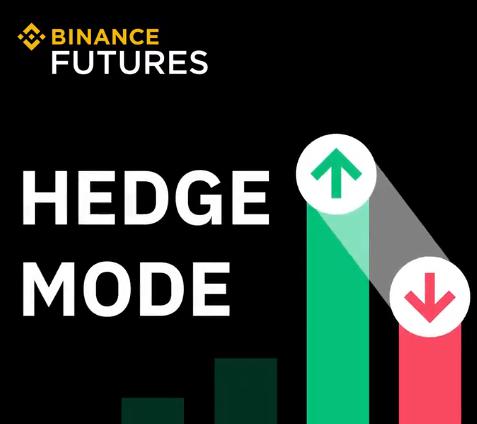 Also Read
➡ Use 10% Discount code at Bitmex – Bitmex Referral Code
How Hedge Mode works on Binance Futures?
e.g. You had purchased bitcoin at price 8500 USD with 10x leverage and current price of bitcoin is 8900 USD. You expect further rise. So, you don't want to close your position but you are having  good profit and want to secure that. There hedging comes into play and you can secure your profits without closing your order.
Hedge your position by opening a short position at that price. Now your profits at 8900 are secured. If price comes below from 8900 USD. Your short position will be in profit which covers your losses for the long position. Always calculate your premium (i.e. trading and funding fees) for the trades. 
You open two separate orders when hedging on Binance Futures. 
This is an example order of Hedging. However it's not perfect hedge.

Perfect Hedge is one where your lot size is same for both short and long positions. You can close any of these positions at any price and secure your independent profits. Both these positions would be independent and they won't cancel out each other. Hedging can be very useful in your trading. You can either use partial hedge or perfect hedge to manage your risks. This is a good risk management tool.
Here is an example of Perfect Hedge in Binance Futures


Remember to close positions to book your profits. Hedge mode is like insurance, but at the same time you can use it to maximize your profits. 
How to Use Hedge Mode at Binance Futures
1. Visit Binance Futures Trading Platform Click Here
💡 If you are an existing binance user and still not used binance futures platform use referral code WEBLEONE to get 10% discount on trading fees.
2. Click on New Website.
💡 Hedge mode is currently available only on Binance Futures New Website version. On mobile apps Binance futures hedge mode can be used on Binance android app version 1.21.1 and Binance IOS app 2.10.1(Not available on Older Binance apps and binance old website)
3. To enable hedge mode visit preferences and enable hedge mode under Adjust Position Mode.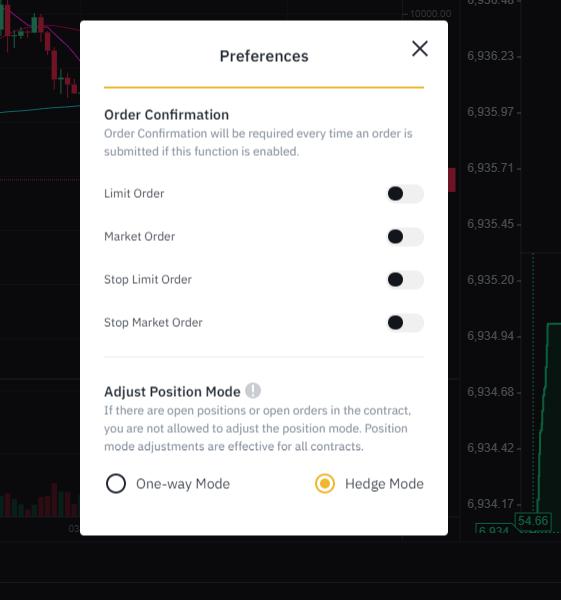 How to Open Positions in Binance Futures Hedge Mode
1. Once You had enabled Hedge mode You can earn profits in both bear as well as bull markets.
2. Got to Binance Futures New Trading Platform Click Here
3. Now trading platform would show you additional options i.e. open long, open short, close long and close short options.
4. To open a position in bull market (position increases with increase in asset value) choose open long.
5. To open position in bear market (profit increases with the decrease in asset value) choose open short.
6. To close the respective positions you can choose close short and close long options.