I have been trading in cryptocurrencies for since 2017 and Mining coins since last 8 months. Market had seen lots of ups and downs in only this very short span of time. When I Made my first trade market cap was under 100 Billion since that time market is steadily increasing. But due to high volatility the prices of altcoins and Bitcoin alters to much extent, which opens a window to trade. If you hold a depreciating coin you gets loss, on the other hand an appreciating coin would give you profit. But how could you choose appreciating and depreciating coins add when to trade them. During the crash even appreciating coin could give you losses. How can you change these losses into your profits and when to hold a coin or sell a coin, you can find all of this with this post.
This post is for those who are being trading or are new to cryptocurrency trading. I had done mistakes in my trades. I had only written this post so, that you can avoid those mistakes.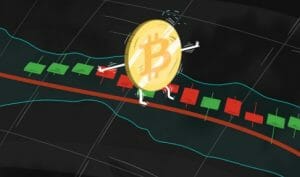 My First Trade – Profit or State of Denial
I had started trading from last march and was overwhelmed my first profit. I purchased some Bitcoins at around 1000 USD. Which again I had invested in Ripple (XRP) and Ethereum (ETH) at that time.
In late April I invested some of my BTC to Ripple. My investment in ripple was doubled in few days. I had withdrawn that amount and was glad to take such profit, But few days after it grows out to 4x. So, I think would I had not withdrawn and could take 4x profit. But in meantime I followed the chart and the value was back at the price and some days after it gets more down. So, what I did was right or wrong.
Here I learnt my first rule of trading, always trade with stop-loss and keep up your stop-loss limit with the trend. As there could be more opportunity of trade for you. Even if you sold some lesser than your buy bid, It won't hurt your portfolio worse than there are high possibility to get your coins at lower price. And if not so, your portfolio won't hurt much and you can find other opportunities.
Research Before You Invest
Market is growing day by day and there are new potential coins you can make your investment and make your money grow.
The same story goes with my Ethereum trade. But I did withdraw my coins at 20-30% profit. But later it grow to even 200% profit. Smart contract was the thing behind Ethereum success. I used to trade only top 20 coins. Which I think was safe bet. Was it?
We also have to focus on the technology behind the coin in which we invest in to get the most profit. Learn about the utility, practical use and what problems it can solve and most important it's scalability. and always trade with stop-loss.
Later I used to trade not only in the top 20 coins. I had invested in Steem, LBC, Stratis, SC, Burst, GNT, NXT and many more. I had got profit from most of them but many of them, like SC, Stratis, LBC does impact on my portfolio to worse. What was the reason, I was not using stop-loss feature and it also was a result of greed.
Never Invest in Shitcoins – Avoid Bad Trades
I had also invested in some shitcoins like B3, PLBT and more because of greed. I had invested in them because of some You tube channels (one being Suppoman) and telegram pump channels. You should always research on your own before investing in any of the altcoin.
B3 staking rewards were fascinating 10,000% of ROI. I had bought them at 200 satoshi later they went below 100 satoshi but i think POS rewards would cover my losses. their road map does have some exciting updates like SPV, Master node, Exchange listing and many more  but all went down because of the supply due to unplanned POS rewards. Later the price went down to 1 satoshi. and If you think it's worse, they did apply KB3 which was a measure to trade 1000 B3. and the price of which is around 100 satoshi. which brings B3 value to 0.1 satoshi.
So what was the learning, Never invest in shitcoins. Always research about the coin, their team and also don't get blind by flashy road map.
Bitcoin is the King of All Cryptocurrency
Bitcoin is the first cryptocurrencies and it's also called as the king of all cryptocurrencies. It's widely used and every trader always invest first in Bitcoin. Altcoin are used because of the deficiencies in the Bitcoin. Bitcoin technology is getting better with the passage of time. and you can trade each and every altcoin with bitcoin.
There is one thing I followed during my all trades Value of Bitcoin always increasing. Cryptocurrency market is growing day by day. Today the value of Bitcoin is around 10,000 USD which is 10 times when I had purchased it at 1000 USD. So, If I had taken my money in Bitcoin only my money would had been 10 times it was before. Altcoins have also grown and a good trade can make you millionaire. You must avoid bad trades and make good positions on good trades.
➡ Bitcoin Crash End of dream or Golden Oppurtunity
Golden Rules of Cryptocurrency Trading
Always Trade with Stop Loss.
Do your own research before investing in any coin, Do not Rely Too Much on Youtube or Telegram Channels
Avoid Shitcoins
Bitcoin is the king
Don't be Greedy
There is one more thing I want to add always get some of your balance in Bitcoin and fiat. There are lots of opportunities in time of bitcoin crash and altcoins bloodbath. Hope this Article may be useful to you. You can ask any queries and questions in comments, I would be happy to help you.
Bybit Referral Program – Register and Grab 90 USD worth of Trading Bonus + Bybit Affiliate Registration